For the past 12 years, the Budget Inn in Flagstaff has provided lodging to Flagstaff's skiers, college recruits and Grand Canyon tourists. Recently renovated, the Budget Inn Flagstaff provides quiet, affordable accommodations with basic amenities and friendly service.
The Budget Inn is a within walking distance of downtown Flagstaff, giving guests an opportunity to sample the shopping or night light without having to worry about the headache of finding a parking spot downtown, which can be quite hard to come by. Large retail shopping and well-known pharmacies are also located nearby.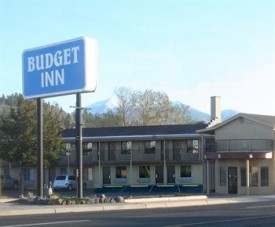 Breakfast, continental or otherwise, is not offered here. However, rooms come equipped with a small refrigerator and microwave and with grocery store nearby, it is entirely feasible to pick up a few times and prepare an easy breakfast inside your room. This can end up saving quite a bit of time and money. Besides, Flagstaff offers plenty of great local coffee shops nearby, so eating a light breakfast in your room before grabbing a cup of local joe would be a great idea.
Amenities
Free high speed internet
Free cable television with HBO
Hair dryer
Refrigerator
Microwave
The Down Low/411
For the most part, guests have been very pleasantly surprised with their experience at the Budget Inn Flagstaff, citing spacious guest rooms, quiet accommodations (despite being off a main road) and helpful, friendly staff.
Keep in mind; we're talking about Budget Inn, a nationally-recognized chain of hotel/motels in the United States known largely for its affordability. Don't go in thinking you will be getting four-diamond accommodations or spacious rooms, but this is a perfectly acceptable place to stay and is much easier on your wallet compared to come of the other hotel properties in town.
The property has two stories, but no elevators, so plan on hauling your luggage up some stairs here.
Recent guests of this property have given the Budget Inn Flagstaff pretty positive reviews, citing its clean rooms and polite, friendly management.
Who is it good for?
For being so close to downtown Flagstaff, guests have repeatedly said this is a very quiet property. So, for those wishing to be close to the hustle and bustle of Flagstaff's eclectic downtown, but don't want to deal with the noise, this is an excellent place to stay. And, as stated before, Budget Inn is budget-friendly, so you can enjoy decent accommodations without breaking the bank.