Working in tandem with the National Park Service, the Grand Canyon Association is the park's official nonprofit partner. The association has been raising funds and supporting education and preservation programs in the park since the 1930s, when it was known as the Grand Canyon Natural History Association.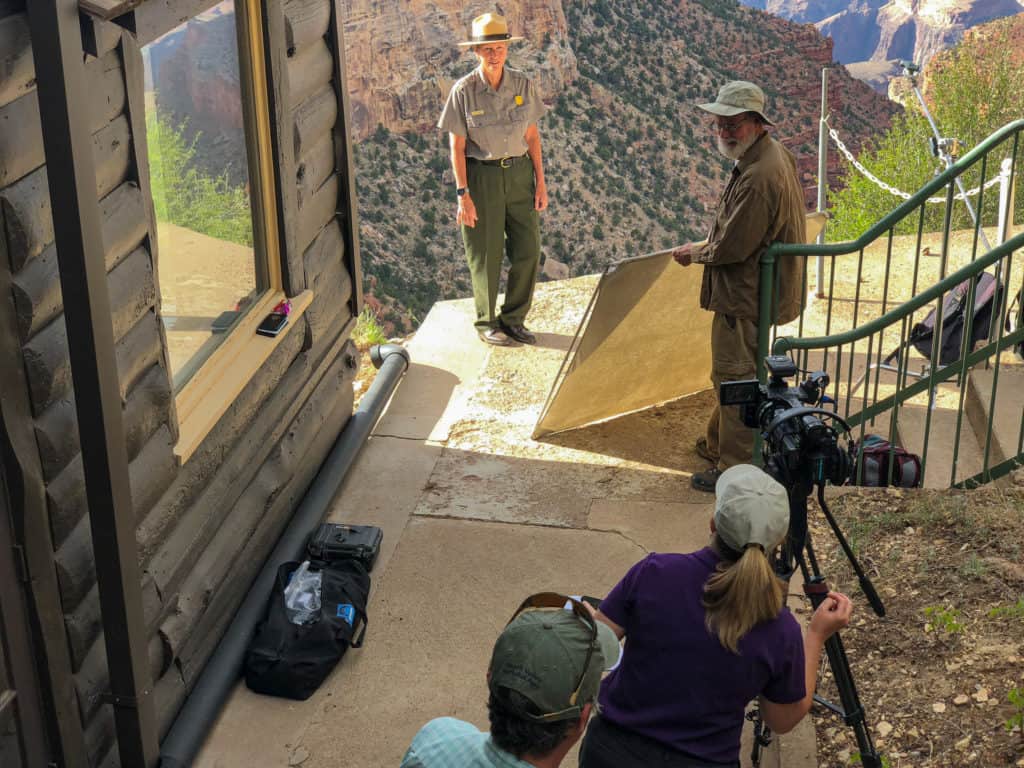 Park naturalist Edwin McKee founded the association in 1932 to help visitors understand the canyon's rich natural history. He led hundreds of tours and lectured about the canyon's reptiles, birds, rocks and minerals, insects, plant life, and much more, and laid the groundwork for many of today's educational programs. The name was changed in 1994 to reflect the organization's broadening goals, including the study of human history and culture.
The 2004 restoration of Kolb Studio, originally built by pioneering park photographers Emery and Ellsworth Kolb in 1904, was a major part of the association's expanding mission. The rambling Victorian building at the canyon's edge, constructed piecemeal over half a decade, now hosts an information center, bookshop, and gallery that features special exhibitions of art inspired by the park, its history, and its landscape
The GCA publishes several guidebooks and resources and gives away more than 4 million different pieces of educational material each year. They also publish the official park newspaper, The Guide, which is translated into Chinese, French, German, Italian, Japanese, and Spanish for the thousands of international visitors who come each year.
The Grand Canyon Association also runs scores of outreach programs locally, nationally, and around the world. Projects include the Travelin' Trunk program, which brings hands-on activities about ecology, geology, and human history into grade-school classrooms. The Canyon Country Community Lecture Series brings to life topics from botanical conservation to Native American history to artists who have made the canyon their life's work.