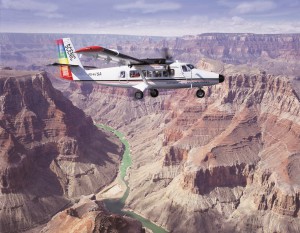 Scenic offers the whole range of tours ranging from a simple flight over the canyon to a 7 hour combination tour. For those with time constraints or who'd rather not dip so deeply into the pockets, a no frills airplane or helicopter ride can be booked to view the canyon from on high for 30 or 50 minutes. Flights leave either from the West Rim or Vegas. And for those who simply must maximize the experience, you will not be left in the dust here. Combo packages are still available although not in as great a number as other companies.
Reviews of Scenic focus on the dramatic views and an unforgettable experience. Most are thrilled to find a company that offers a flight into the canyon that won't break the bank and still gives them the special experience they're looking for. Scheduling and disorganization may be an issue so get as much information about how you can expect to spend your time before you book so you know what kind of wait time may be part of your tour.
Most popular tours
Grand Canyon Connoisseur: The most popular tour. Includes an airplane ride from Vegas over the Hoover Dam and Lake Mead, a deluxe bus tour to the canyon, and a box lunch at the rim.
Grand Canyon North Air Ground Tour: It only operates from April to November but it's a great value when you can take it. Fly to the Bar 10 Ranch where you hop on a Polaris Ranger 4×4 utility vehicle and rough it to the Rim. It's got a special price too,
Grand Voyager Tour: Includes a coach ride to the rim, a flight over the canyon. A helicopter takes you to the bottom where you cruise down the Colorado River then out again for a chat with the Hualapai Indians before heading home.